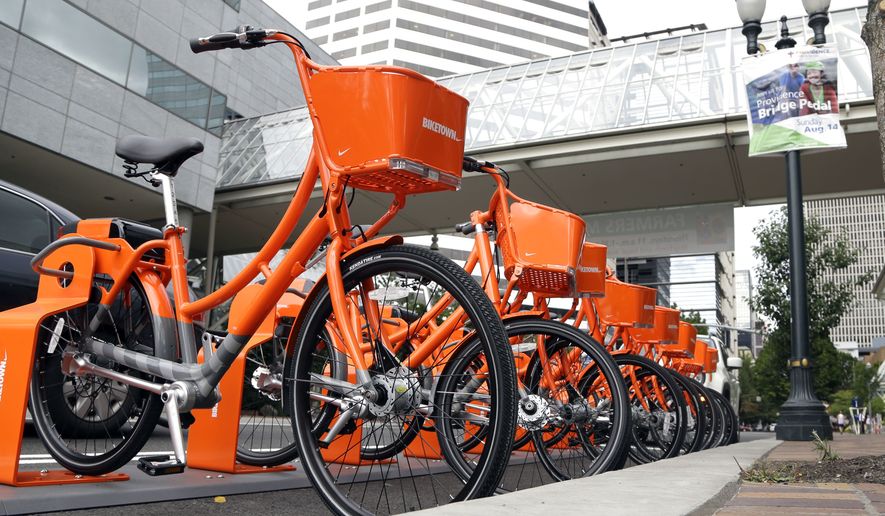 Hey, Mom! Talking to My Mother #749 - recent SLASHDOT news
- Oregon bike Tax, SpaceX cancels, Windows 10 fails, student loans charge off
Hi Mom,
Going into sharing mode.
Original content my be few and far between for a few weeks.
Today, the news via
SLASHDOT
, my new favorite news site.
And, so, the news ..............................
https://tech.slashdot.org/story/17/07/18/2141246/oregon-passes-first-statewide-bicycle-tax-in-nation
turkeydance
writes:
In Oregon, a state known for its avid bicycling culture, the state legislature's approval of the first bike tax in the nation has fallen flat with riders. Democratic Gov. Kate Brown is expected to sign the sweeping $5.3 billion transportation package, which includes a $15 excise tax on the sale of bicycles costing more than $200 with a wheel diameter of at least 26 inches. Even though the funding has been earmarked for improvements that will benefit cyclists, the tax has managed to irk both anti-tax Republicans and environmentally conscious bikers. The bike tax is aimed at raising $1.2 million per year in order to improve and expand paths and trails for bicyclists and pedestrians. Supporters point out that Oregon has no sales tax, which means buyers won't be dinged twice for their new wheels.
https://tech.slashdot.org/story/17/07/17/1640202/windows-10-is-failing-us
Reader
BrianFagioli
writes:
While Windows 10 is arguably successful from a market share perspective, it is still failing in one big way -- the user experience. Windows 8.x was an absolute disaster, and Microsoft's latest is certainly better than that, but it is still not an enjoyable experience. Before the company tries to add new features (and misses deadlines) like Timeline and Cloud Clipboard, it should focus more on improving the existing user experience. Right now it is failing us and things are not getting better. Even the third-party solutions that aim to turn this spying off aren't 100-percent successful. Unless you unplug from the internet entirely, you can't stop Windows from phoning home to Microsoft. This is a shame, as some consumers are being made to feel violated when using their own computer. Another issue that I can't believe hasn't been resolved is having two locations for system settings. Seriously, Microsoft? We still have "Settings" and "Control Panel" Live Tiles are still worthless, and it is time for Microsoft to kill them. Nobody opens an app launcher and stares at the icons for information. It is distracting and pointless. If I want the weather, I'll open a weather app and see it -- not stare at the icon for the information. It sort of made sense in the Windows 8.x era since you were presented with a full screen of app icons more often, but with a more traditional start-button design in Windows 10, it is time to retire it. Another example: Microsoft doesn't force you to use Edge and Bing entirely, but it still does force you. Cortana is a hot mess, but if you opt to use her, she will only open things in Edge. Searches are Bing-only. In other words, the virtual assistant ignores your default browser settings. Why? Not for the user's benefit. Sadly, the Windows Store is a garbage dump -- many of the "legit" apps are total trash.
https://news.slashdot.org/story/17/07/17/2246236/12-billion-in-private-student-loan-debt-may-be-wiped-away-by-missing-paperwork
New submitter
cdreimer
shares a report from The New York Times (Warning: source may be paywalled;
alternate source
):
Tens of thousands of people who took out private loans to pay for college but have not been able to keep up payments may get their debts wiped away because critical paperwork is missing. The troubled loans, which total at least $5 billion, are at the center of a protracted legal dispute between the student borrowers and a group of creditors who have aggressively pursued them in court after they fell behind on payments. Judges have already dismissed dozens of lawsuits against former students, essentially wiping out their debt, because documents proving who owns the loans are missing. A review of court records by The New York Times shows that many other collection cases are deeply flawed, with incomplete ownership records and mass-produced documentation. Some of the problems playing out now in the $108 billion private student loan market are reminiscent of those that arose from the subprime mortgage crisis a decade ago, when billions of dollars in subprime mortgage loans were ruled uncollectable by courts because of missing or fake documentation. And like those troubled mortgages, private student loans -- which come with higher interest rates and fewer consumer protections than federal loans -- are often targeted at the most vulnerable borrowers, like those attending for-profit schools.

At the center of the storm is one of the nation's largest owners of private student loans, the National Collegiate Student Loan Trusts. It is struggling to prove in court that it has the legal paperwork showing ownership of its loans, which were originally made by banks and then sold to investors. National Collegiate is an umbrella name for 15 trusts that hold 800,000 private student loans, totaling $12 billion. More than $5 billion of that debt is in default, according to court filings.
https://news.slashdot.org/story/17/07/20/1452207/windows-10-will-cut-off-devices-with-older-cpus
Reader
Baron_Yam
shares a PCWorld report:
No Windows 10 Creators Update for you, Microsoft says -- at least, not if you happen to be the unlucky owner of certain older Atom-based Windows devices, and other aging models in the future. After stories arose of failed attempts to upgrade such hardware to the Creators Update, Microsoft confirmed late Wednesday that any hardware device that falls out of the manufacturer's support cycle may be ineligible for future Windows 10 updates. In the case of the four "Clover Trail" processors (part of the Cloverview platform) that have fallen into Intel's End of Interactive Support phase, they will be ineligible for the Windows 10 Creators Update, Microsoft confirmed. Instead, they'll simply be offered the Windows 10 Anniversary Update, plus security updates through January, 2023, the end of the original Windows 8.1 support period. The problem, however, is that Microsoft's language opens up the possibility that any unsupported hardware device could be excluded from future Windows 10 updates. "Recognizing that a combination of hardware, driver and firmware support is required to have a good Windows 10 experience, we updated our support lifecycle policy to align with the hardware support period for a given device," Microsoft said in a statement. "If a hardware partner stops supporting a given device or one of its key components and stops providing driver updates, firmware updates, or fixes, it may mean that device will not be able to properly run a future Windows 10 feature update."
The reader adds,
it's not a case of "feature updates are not recommended and may not work", it's a case of "we will block feature updates to your device".
https://science.slashdot.org/story/17/07/19/2035232/spacex-pulls-the-plug-on-its-red-dragon-plans
SpaceX has largely confirmed the rumors that the company is
no longer planning to send an uncrewed version of its Dragon spacecraft to Mars in 2020
, or later. Ars Technica reports:
The company had planned to use the propulsive landing capabilities on the Dragon 2 spacecraft -- originally developed for the commercial crew variant to land on Earth -- for Mars landings in 2018 or 2020. Previously, it had signed an agreement with NASA to use some of its expertise for such a mission and access its deep-space communications network. On Tuesday, however, during a House science subcommittee hearing concerning future NASA planetary science missions, Florida Representative Bill Posey asked what the agency was doing to support privately developed planetary science programs. Jim Green, who directs NASA's planetary science division, mentioned several plans about the Moon and asteroids, but he conspicuously did not mention Red Dragon. After this hearing, SpaceX spokesman John Taylor didn't return a response to questions from Ars about the future of Red Dragon. Then, during a speech Wednesday at the International Space Station Research and Development Conference, Musk confirmed that the company is no longer working to land Dragon propulsively for commercial crew.

"Yeah, that was a tough decision," Musk acknowledged Wednesday with a sigh. "The reason we decided not to pursue that heavily is that it would have taken a tremendous amount of effort to qualify that for safety for crew transport," Musk explained Wednesday. "There was a time when I thought the Dragon approach to landing on Mars, where you've got a base heat shield and side mounted thrusters, would be the right way to land on Mars. But now I'm pretty confident that is not the right way." Musk added that his company has come up with a "far better" approach to landing on Mars that will be incorporated into the next iteration of the company's proposed Mars transportation hardware
+++++++++++++++++++++++++++++++++++++++++++++++++++++++++++++++++++++++
+++++++++++++++++++++++++++++++++++++++++++++++++++++++++++++++++++++++
+++++++++++++++++++++++++++++++++++++++++++++++++++++++++++++++++++++++
Reflect and connect.
Have someone give you a kiss, and tell you that I love you.
I miss you so very much, Mom.
Talk to you tomorrow, Mom.
+++++++++++++++++++++++++++++++++++++++++++++++++++++++++++++++++++++++
+++++++++++++++++++++++++++++++++++++++++++++++++++++++++++++++++++++++
+++++++++++++++++++++++++++++++++++++++++++++++++++++++++++++++++++++++
- Days ago = 751 days ago
- Bloggery committed by chris tower - 1707.25
NOTE on time: When I post late, I had been posting at 7:10 a.m. because Google is on Pacific Time, and so this is really 10:10 EDT. However, it still shows up on the blog in Pacific time. So, I am going to start posting at 10:10 a.m. Pacific time, intending this to be 10:10 Eastern time. I know this only matters to me, and to you, Mom. But I am not going back and changing all the 7:10 a.m. times. But I will run this note for a while. Mom, you know that I am posting at 10:10 a.m. often because this is the time of your death.